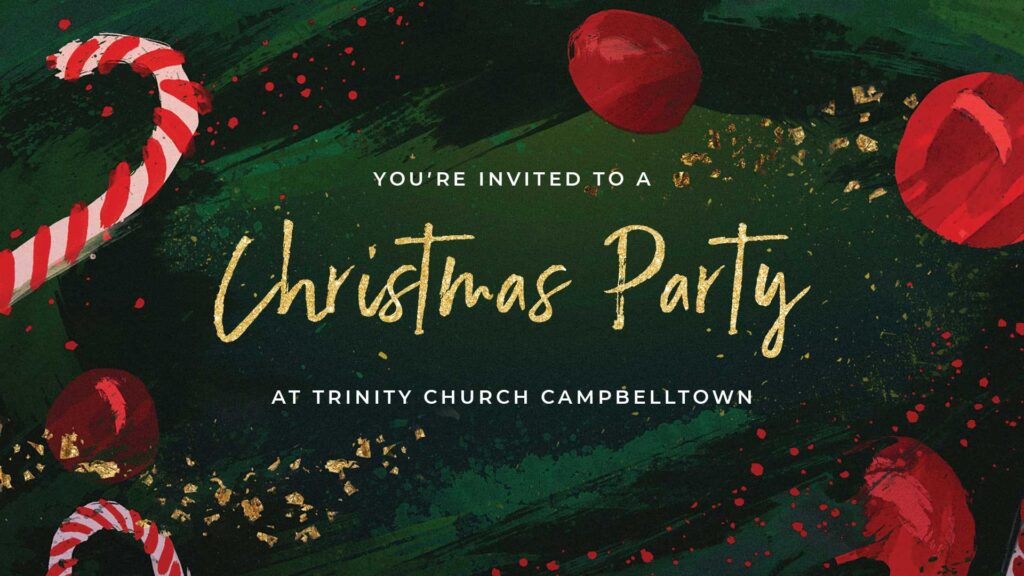 You're invited to a Christmas party at Trinity Church Campbelltown. Come and celebrate the true meaning of Christmas with us.
Christmas flyer PDF Christmas flyer JPG
---
Christmas Carnival
Sunday 18 December, 5pm-7pm
A Christmas carols service followed by an outdoor carnival of hot food stands, hot and cold drinks, games, face painting, craft and more. Join us for Christmas celebrations then stay for dinner and an evening of fun!
---
Christmas Day
Sunday 25 December, 9:30am-10:30am
What is it we really celebrate at Christmas and what is the thing we actually need the most? This year, find out the real meaning behind Christmas and see how Jesus gives us what we really need.