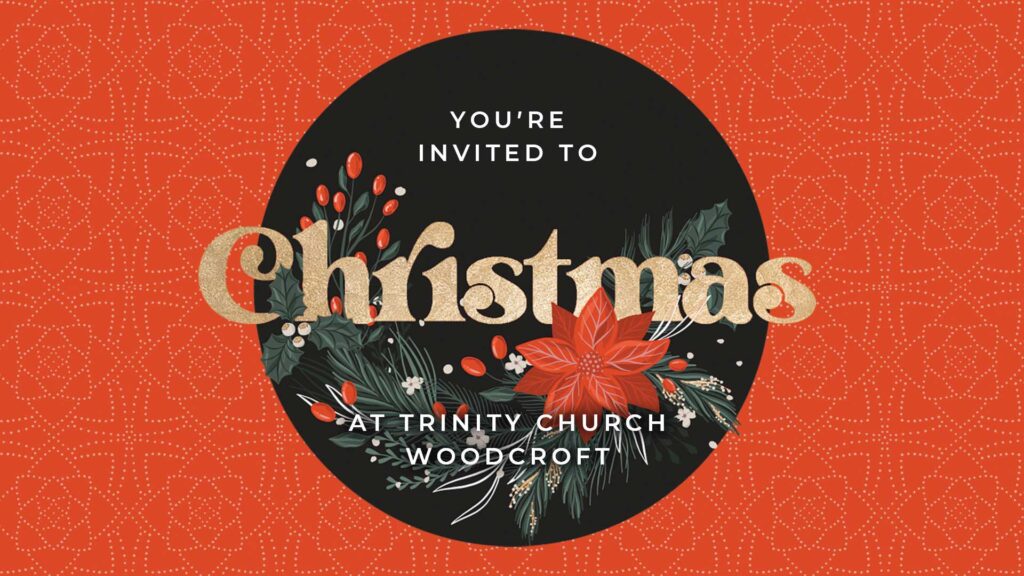 You're invited to Christmas at Trinity Church Woodcroft. Come and celebrate the true meaning of Christmas with us.
Christmas postcard PDF Christmas postcard JPG
---
Sunday 18 December, 10am
Early-bird Christmas with a kids' program followed by a picnic and jumping castle on the lawn.
---
Sunday 25 December, 10am
An all-ages service with Christmas carols and fun for the kids followed by morning tea with Christmas treats.